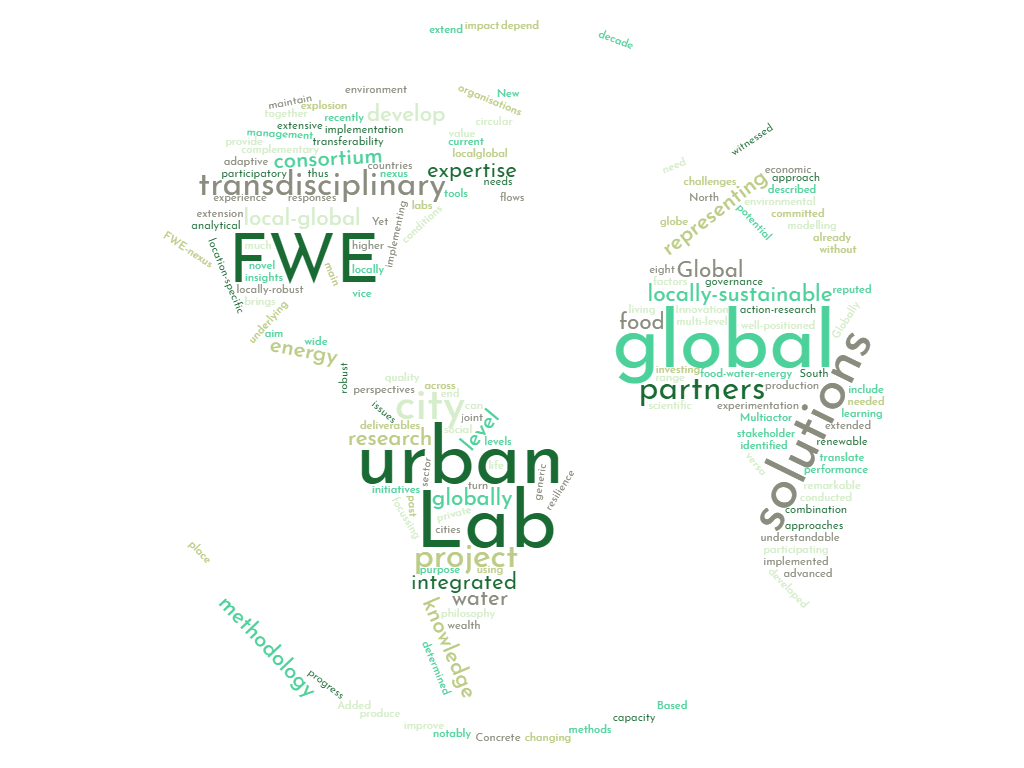 GLOCULL is an international and transdisciplinary project funded by the Sustainable Urbanisation Global Initiative (SUGI), which is established by the Belmont Forum and the Joint Programming Initiative Urban Europe (JPI) and supported by the European Commission.
The GLOCULL project will develop an extended Urban Living Lab methodology through a combination of local, transdisciplinary Living Lab experiments and local-global interactions. For this purpose, Urban Living Lab experiments will be conducted across the globe, in cities in the Global South and the Global North, thus representing a wide range of environmental, social and economic urban conditions.
The underlying philosophy of investing in further methodological development of Urban Living Labs is that urban resilience and sustainability ultimately depend on the adaptive capacity of the city. Multi-actor experimentation and joint learning in Urban Living Labs can provide the innovative response a city needs to maintain and improve quality of life in a changing environment.
The main deliverables of the GLOCULL project will be:
» An Urban Living Lab methodology for globally and locally-sustainable Food-Water-Energy innovations, including   novel assessment tools for local-global interactions.
» Added value to local Food-Water-Energy innovations through participatory, integrated assessment.
» New scientific insights into the potential for innovative, locally and globally sustainable solutions for challenges in   the urban Food-Water-Energy-nexus and how their transferability is determined by generic as well as location-specific   factors
glocull fwe nexus innovation toolkit
The GLOCULL project partners developed the Food-Water-Energy Nexus Innovation Toolkit. Its aim is to support actors working on urban innovations, allowing them to test their envisioned FWE innovations. The toolkit consists of three modules:
Module 1 'Awareness and Opportunities' aims to introduce users to the possibilities of FWE as an integrated system, and to discover possible opportunities.
Module 2 'System overview' aims to provide users with insight into the extent to which innovations can have beneficial social, ecological and economic effects, as well as beyond-local effects.
Module 3 'Quantitative assessment' aims to allow users to compare the current situation with an innovation scenario in a quantitative and visualized way.
Click here to open the tool kit
The GLOCULL consortium consists of reputed research partners with complementary knowledge and expertise, city partners committed to implementation of FWE innovation experiments, private sector partners developing and implementing such innovations and organisations representing stakeholder perspectives. The consortium brings together a wealth of knowledge and expertise on living labs and other transdisciplinary approaches in sustainable urban development, as well as extensive research experience in governance and management of food, water and energy issues from the local to the global level, including multi-level interactions.